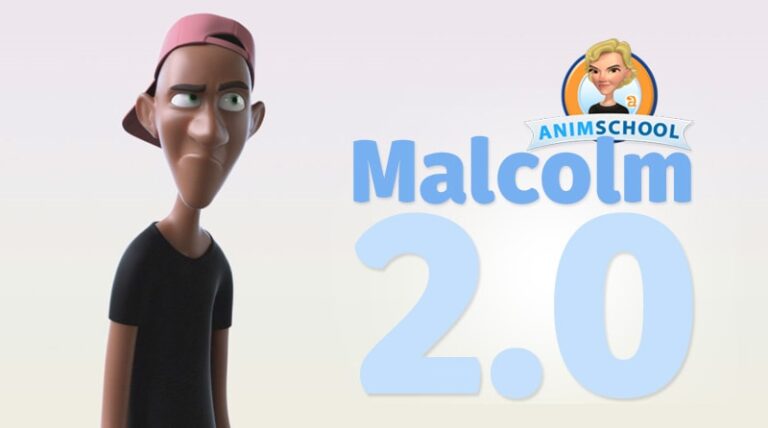 AnimSchool's famous "Malcolm 2.0" rig!
HE HAS BEEN USED BY OVER 35,000 ANIMATORS WORLDWIDE.
Malcolm has been used to win several animation contests, in notable animation shorts, and commercials. He is widely considered to have one of the most flexible and expressive face rigs available.
Malcolm is a very complex, feature-quality rig, so not suitable for those just starting to learn animation. New students of animation should consider applying to be an AnimSchool student.